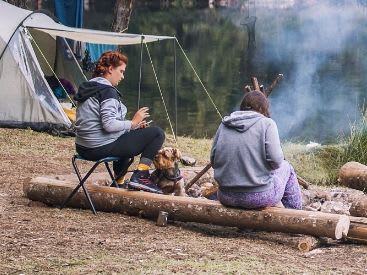 Campfire Safety
S'mores, singalongs, and friends down by the fire – it's hard to beat these camping traditions. It's also hard to deny the responsibility that comes with making a campfire. Learn how to build, control and extinguish your campfire with the safety precautions below.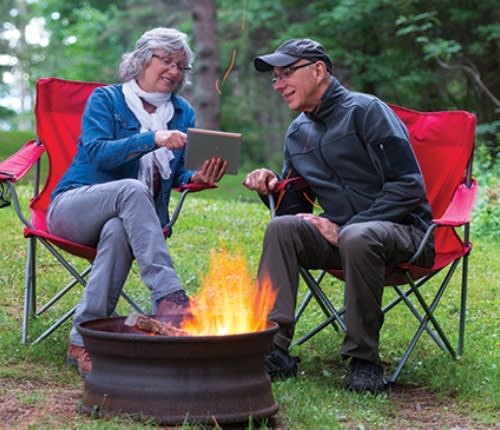 Campfire Safety Checklist
Check For Restrictions Before Building a Campfire
Contact the campground office, park rangers, and your local fire department for any restrictions​.
Use Designated Fire Pits
If campfires are permitted, select a location that is downwind and away from your tent. Clear all vegetation and use a designated pit — or dig a small pit and surround it with rocks.
Don't Build Fires with Rocks from the Water
Use only dry rocks since the moisture inside waterlogged rocks can cause them to boil and explode.
Never Use Gas to Start a Campfire
Don't use any flammable or combustible liquids. And keep your campfire small, so it's easier to control.
Never Leave a Fire Unattended
Don't let kids play anywhere near a campfire. Always extinguish it prior to leaving the campsite or before you go to sleep.
Take Precautions to Avoid a Wildfire
Dry vegetation can quickly spark into a fire, so do not discard lit cigarettes or matches on the ground or into vegetation.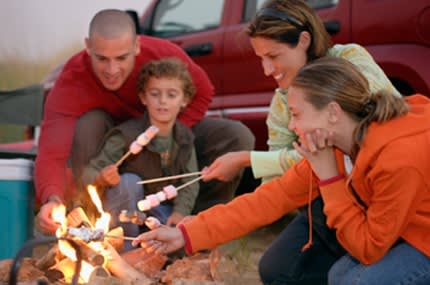 Keep Dirt and/or Water Nearby to Extinguish the Campfire
For emergency use, pack a fire extinguisher with your camping gear. Select a multipurpose extinguisher that is large enough to put out a small fire (but not so heavy that it's difficult to handle).
Use Only Battery-Operated Equipment Inside the Tent
Never use liquid-filled heaters or lanterns, matches, candles, open flames or a barbecue grill inside a tent as they can produce deadly carbon monoxide (CO) gas.
Pack a Portable CO Alarm and Fire Extinguisher
Bring along added peace of mind with safety devices you can take on-the-go. Kidde offers convenient Battery Powered CO Alarm and a variety of multipurpose fire extinguishers, including the Auto/Marine Fire Extinguisher.
Monitor Safety Back Home with Mobile Alerts
Keep tabs on what's going on while you're away with real-time notifications sent via the Kidde app. Choose from an entire suite of smart home safety devices, detecting smoke, carbon monoxide, water leaks, frozen pipes, and indoor air quality issues.
Recommended Fire Extinguishers
Wherever you go, Kidde is here to help you choose the right types of fire extinguishers and properly install and maintain the right solution.