S'mores, singalongs, and friends down by the fire – it's hard to beat these camping traditions. It's also hard to deny the responsibility that comes with making a campfire. Learn how to build, control and extinguish your campfire with the safety precautions below.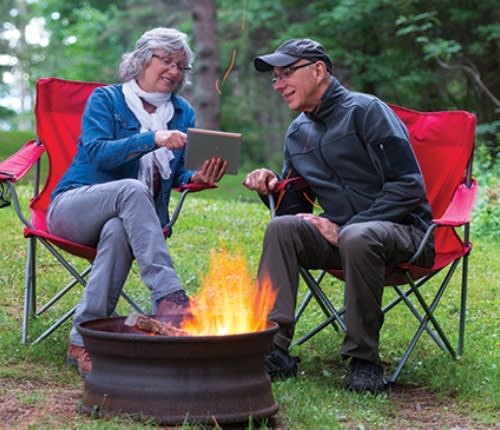 Campfire Safety Checklist:
Before Building a Campfire
Check with the campground office, park rangers, and your local fire department for any restrictions​.
Use Designated Pits
If campfires are permitted, select a location that is downwind and away from your tent. Clear all vegetation and use a designated pit or dig a small pit and surround it with rocks.
Don't Take Rocks From the Water
The water inside waterlogged rocks will boil and explode!
Never Use Gas To Start a Campfire
Don't use any flammable or combustible liquids. Keep your campfire small, too, so it's easier to control.
Never Leave It Unattended
Don't let kids play around a campfire. Always put it out before leaving the campsite. And extinguish it before you go to sleep.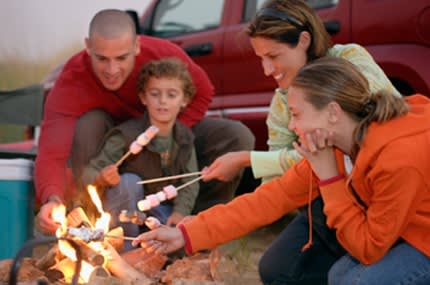 Don't Start a Wildfire!
Do not discard lit cigarettes or matches on the ground or into vegetation. Dry vegetation can quickly spark into a fire.
Keep Dirt and/or Water Nearby To Extinguish The Campfire
And for emergency use, pack a fire extinguisher with your camping gear. Select a multipurpose extinguisher that is large enough to put out a small fire, but not so heavy as to be difficult to handle.
Use Only Battery-Operated Camping Equipment Inside the Tent
Never use liquid-filled heaters or lanterns, matches, candles, open flames or a barbecue grill inside a tent as they can produce the deadly gas, carbon monoxide.