Kidde Announces the Winner of its 2023 Fire Service Dog of the Year Competition
Mebane, NC -
Kidde ushered in October Fire Safety Month with the celebrating National Fire Pup Day on October 1 by announcing the winner of its annual Fire Service Dog of the Year competition on social media. National Fire Pup Day honors the sweet, adorable and heroic canines that support our fire departments and local communities. Kidde would like to say a big congratulations to this year's winner: Dozer from the Hamilton Township, NJ, Division of Fire! 
As part of his winnings, Dozer will receive eight pet oxygen masks for his local fire department and unlimited barking – er, bragging – rights!
"Congratulations to Dozer, and the members of Hamilton Township Fire Department," said Maura Zingsheim, Social Media Manager, Kidde.  "At Kidde, it's our mission to protect every moment, for everyone… and that includes our four-legged friends! We want to ensure our first responders are equipped with the right products, resources, and tools to help save the lives of our family pets too." 
As a committed pet fire safety advocate, Kidde would like to offer a few helpful strategies: 
Safety Window Clings: In an emergency, first responders need to be able to quickly assess the number of pets in a home. Consider attaching a non-adhesive decal to a window near your front door to let rescuers know how many animals are inside.

Fire Escape Practice: Pets should always be included in a family's evacuation plan. Stay aware of their typical hiding spots, or locations where they often nap, in case you must evacuate quickly. When you're not home, keep pets in areas near entrances where firefighters can easily find them.

Train Pets How to Respond: Pets are already prone to anxiety when a smoke alarm sounds, may become even more anxious if one goes off when their owners aren't home. 

Smoke Alarm Maintenance: Smoke alarms must be replaced every 7-10 years. In addition to testing alarms once a week, check the manufacturing date on your smoke alarms to make sure they're under 10 years of age. If they're older than that, it's time to replace them.
Read more pet fire safety tips.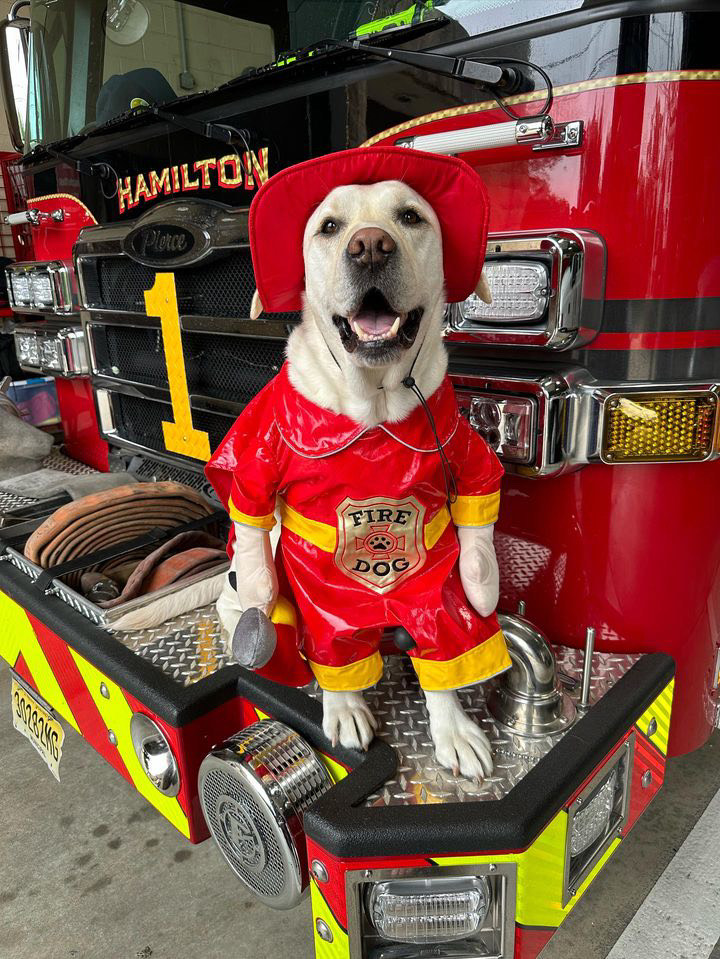 Photo: Winner: Dozer from Hamilton Township, NJ, Division of Fire
About Kidde
Kidde, a leading manufacturer of residential smoke alarms, carbon monoxide alarms, fire extinguishers, and safety accessories, has been keeping the world a safer place for over 100 years. Kidde produced the first integrated smoke detection system a century ago and continues its legacy today by delivering advanced fire-safety technology.  Kidde is a part of Carrier Global Corporation, global leader in intelligent climate and energy solutions that matter for people and our planet for generations to come. For more information, visit kidde.com or follow @KiddeFireSafety on Facebook, Instagram, Twitter, YouTube and LinkedIn.