The Power to Protect
Mebane, NC -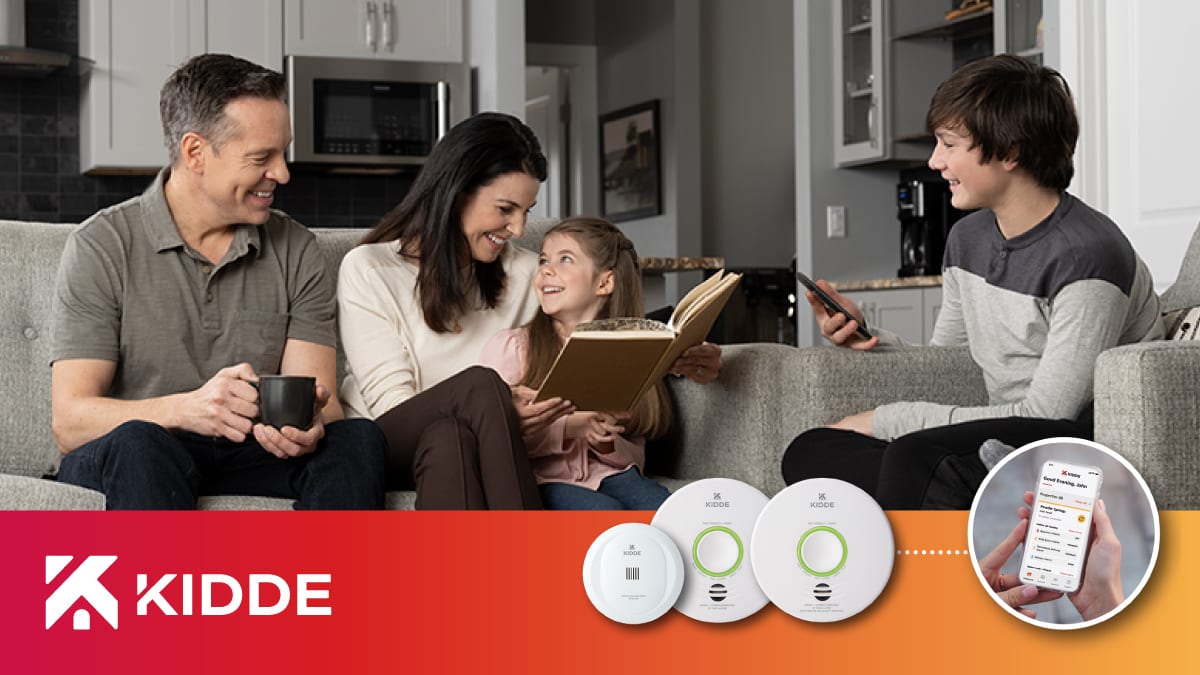 As a trusted leader in fire safety for more than 100 years, we have a long and proud history of designing fire safety products that give homeowners greater control and more confidence about the safety of their homes and loved ones. The confidence that their family will meet safely outside soon after the alarms go off. The confidence that cooking at home won't end up with the fire department as unexpected guests.
As we head forward, with new products and a new look, we're putting even more control into the hands of those homeowners.
Features like mobile alerts let them know when the alarms in their house are sounding, even when they're out running errands or on vacation, so they can call emergency services immediately and check on family members.
We've also added comprehensive, whole-home detection of a wide variety of home safety threats. Interconnected alarms activate together – when one alarm sounds, they all sound, and an alert is sent to their phones.
Additionally, Indoor Air Quality Monitors measure harmful chemicals in the air that can impact the health and comfort of families over time. And the Water Leak + Freeze Detector helps homeowners stay a step ahead of water damage and frozen pipes.
As the #1 most installed fire safety brand in North America, we feel an obligation to continue innovating. We're giving homeowners more power to be in command of their home safety, by giving them the power of connection, the power of confidence, and the power to protect.
The Power of a New Look.

Fire safety is home safety. So, it's easy to understand the inspiration behind our new logo. The house within it symbolizes that feeling of safety, comfortability, and protection from the outside world, with subtly rounded corners reinforcing these concepts. The lettermark icon represents the "K" in the Kidde name, and is positioned to protect that home from the most dangerous threats to the safety and health of the family inside. Additionally, the angled cut-outs illustrate our forward-thinking and innovative ethos, as we're always looking for the next best ways to advance home and fire safety.


The Power of Our Past.
As we transition to our new look, however, we're in no hurry to leave behind our traditional shield. The Kidde name and our legacy logo have come to represent trust and safety for millions across North America. That's why many of our products will retain the sunburst logo for the time being, and as we introduce new innovations, they'll be branded with our new mark. 100 years of fire safety leadership is a lot of ground to cover, and this period will help connect our proud past with our hopeful future plans for home and fire safety.