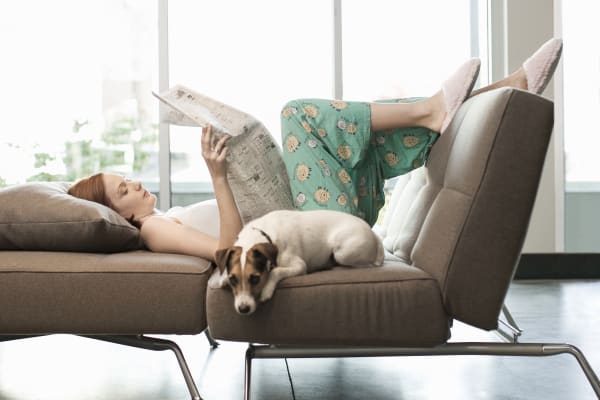 Fire Extinguisher Cabinets
When it comes to fire extinguishers, no company is more at home.
Equipping your home with the right fire extinguishers is essential to the safety of your family and property. And Kidde has a wide variety of extinguishers to help. Whether it's keeping a small self-contained fire from growing or creating a path to safety out of the home, having a fire extinguisher in your home can be the difference between a catastrophe and a close call.
No Results Found
Fire Extinguisher Surface Mounted Cabinet-5LB
468041
https://www.kidde.com/home-safety/en/us/products/fire-safety/fire-extinguishers/cabinets/468041/
https://images.carriercms.com/image/upload/w_350,dpr_auto,c_limit,q_auto,f_auto/v1549711817/kidde/products/fire-extinguishers/kidde-fire-extinguisher-cabinet-468041.jpg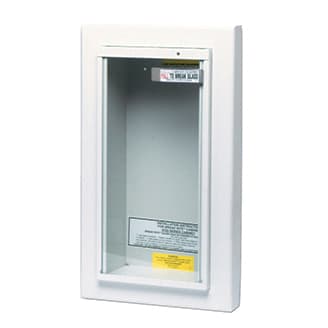 Fire Extinguisher Semi-Recessed Cabinet
468044
https://www.kidde.com/home-safety/en/us/products/fire-safety/fire-extinguishers/cabinets/468044/
https://images.carriercms.com/image/upload/w_350,dpr_auto,c_limit,q_auto,f_auto/v1549711824/kidde/products/fire-extinguishers/kidde-fire-extinguisher-cabinet-semi-recessed-468044.jpg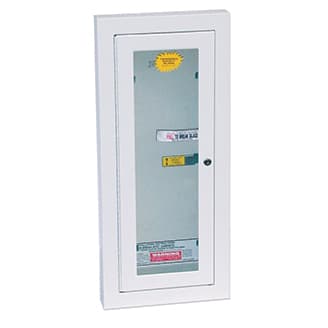 Fire Extinguisher Semi-recessed Cabinets/Keyed Steel Cam Lock
468046
https://www.kidde.com/home-safety/en/us/products/fire-safety/fire-extinguishers/cabinets/468046/
https://images.carriercms.com/image/upload/w_350,dpr_auto,c_limit,q_auto,f_auto/v1549711824/kidde/products/fire-extinguishers/kidde-fire-extinguisher-cabinet-semi-recessed-468046.jpg