Kidde Named in Fast Company's List of Brands That Matter
Mebane, NC -
Kidde, a trusted leader in fire safety for more than 100 years, has been named to Fast Company's third annual Brands That Matter list. The brand was recognized in the Home category for its efforts to provide innovative home safety devices and education to those in need, with the introduction of Kidde's Cause for Alarm™ campaign. The final list, which includes large multinational conglomerates, small-but-mighty companies, and nonprofits, recognizes 165 brands globally that communicate and demonstrate brand purpose and give people compelling reasons to care about them. Fast Company editors judged each brand on relevancy, cultural impact, ingenuity and business impact. Kidde is a part of Carrier Global Corporation (NYSE: CARR), global leader in intelligent climate and energy solutions.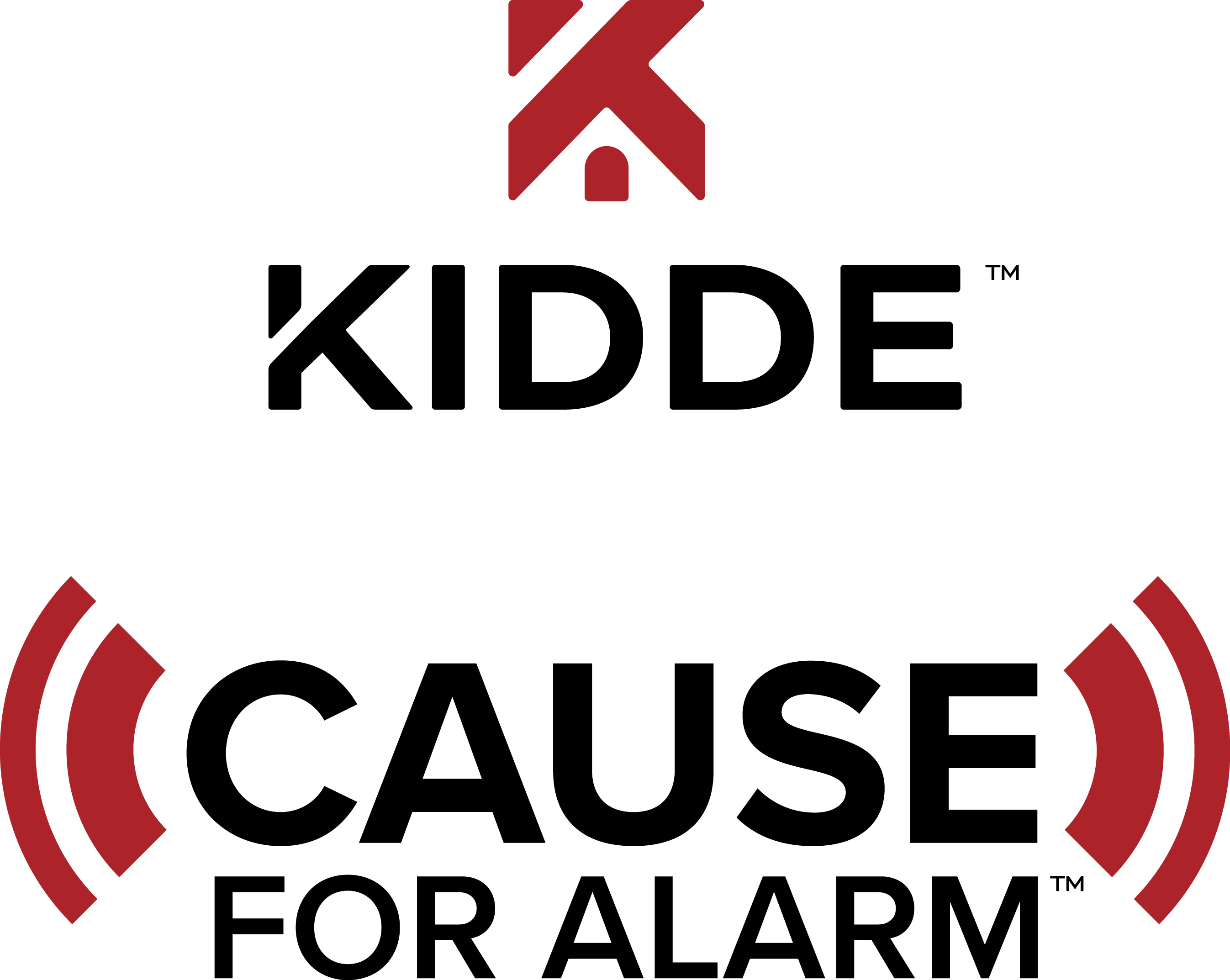 The Cause for Alarm campaign aims to address the gaps in education and access to fire safety measures among vulnerable communities, such as the disproportionate effect of residential fire fatalities within the African American community and among children1. The campaign launched in 2022 in the Bronx, New York with the unveiling of a thought-provoking mural by renowned local visual artist, Cey Adams. Through partnerships with The Home Depot, FDNY Foundation, Habitat for Humanity, iHeartMedia, and Bronx Community Foundation, and with help from those who purchased Kidde alarms during the campaign, Kidde was able to donate $1 million in smoke alarms to communities in need across the country. 
"We are thrilled to be recognized by Fast Company as one of their Brands That Matter," said Isis Wu, VP & GM, Residential Fire, Carrier Fire & Security, and Fast Company Impact Council Advisory member. "Kidde is committed to providing innovative solutions that help protect lives, and our Cause for Alarm initiative reflects our dedication to addressing critical issues in fire safety education and access. This recognition motivates us to continue our mission of ensuring everyone feels safe and protected in their homes." 
Now in its second year, Cause For Alarm is focusing its efforts on another vulnerable community - children. Kidde has tapped into the power of music with their jingle "Beeps That Last, Get Out Fast" and teamed up with National PTA and Quarterback Kirk Cousins to help close the protection gap by educating families and children on the importance of having working smoke alarms and practicing fire safety at home. Learn more about this year's campaign and how you can get involved by visiting CauseforAlarm.org.
1 https://www.cpsc.gov/Newsroom/News-Releases/2022      
About Kidde
Kidde, a leading manufacturer of residential smoke alarms, carbon monoxide alarms, fire extinguishers, and safety accessories, has been keeping the world a safer place for over 100 years. Kidde produced the first integrated smoke detection system a century ago and continues its legacy today by delivering advanced fire-safety technology. Kidde is a part of Carrier Global Corporation, global leader in intelligent climate and energy solutions that matter for people and our planet for generations to come. For more information, visit kidde.com or follow @KiddeFireSafety on Facebook, Instagram, Twitter, YouTube and LinkedIn.