Water Leak + Freeze Detector
Stay a step ahead of water damage.
When it comes to limiting potential water damage or frozen pipes in your home, timing is everything. That's why we've designed the Water Leak + Freeze Detector, to alert you to water leaks or temperatures approaching freezing as soon as a situation develops.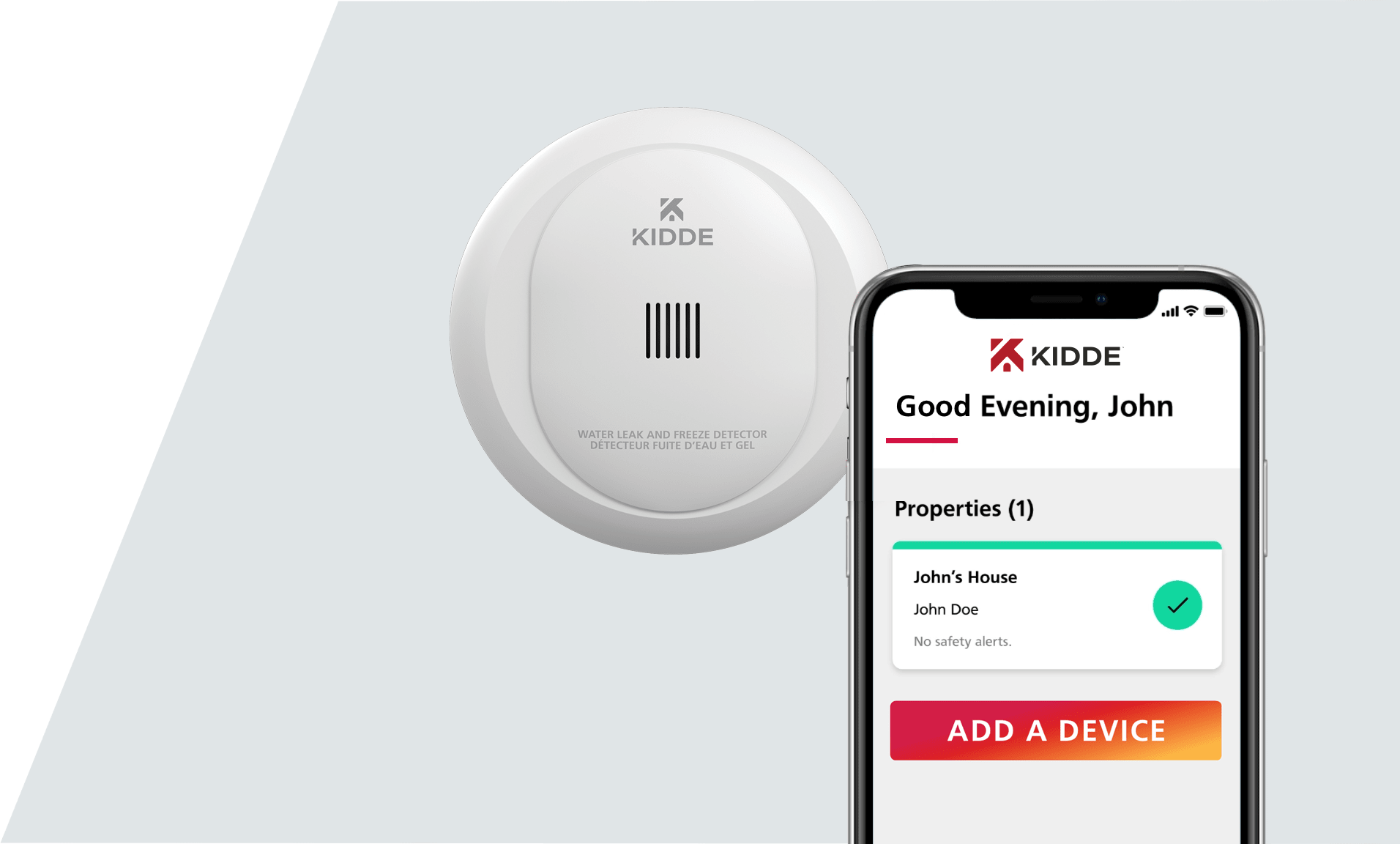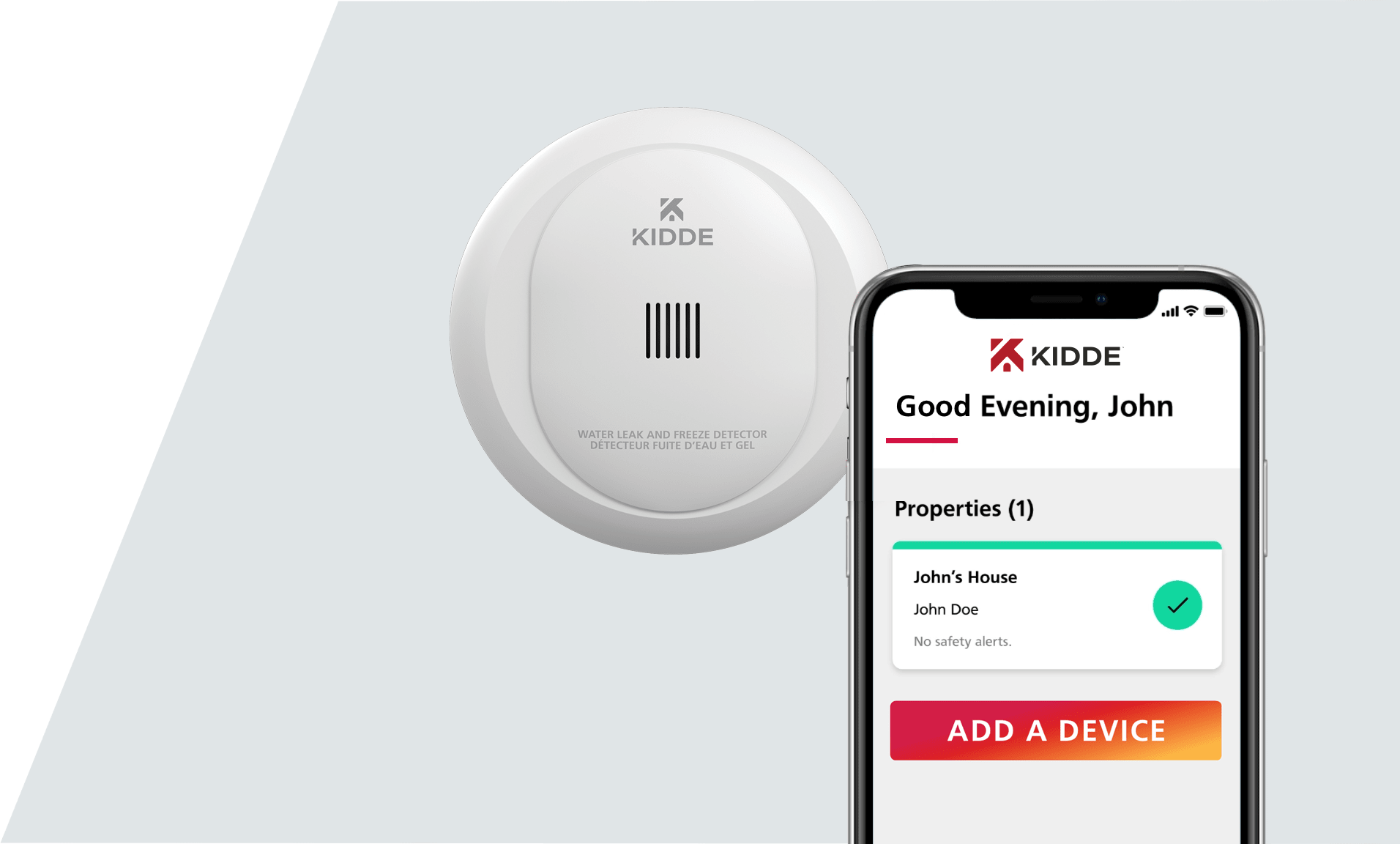 Kidde HomeSafe™: Your link to safety.
This feature connects Kidde smart devices with the Kidde app for instant notifications, offering detection of many common home safety threats, even when you aren't home.
Plus, these devices are compatible with Google Home and Amazon Alexa, so you can use voice commands to check alarm status and connection.†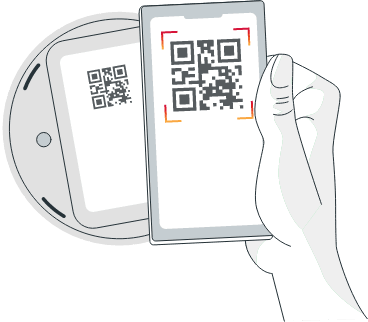 Setup is simple
Easily add alarms by scanning the QR code on the back of the product.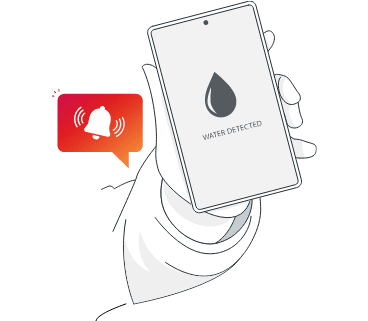 Remote Notifications
Get mobile alerts if water leaks or temperatures approaching freezing are detected.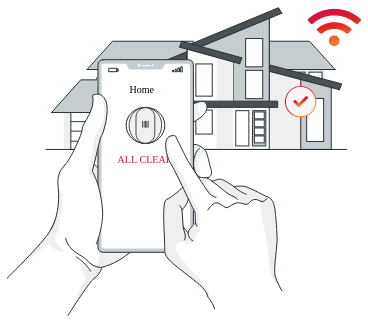 Get status updates
Smart Hush™ false alarms when you are home and connected to the same Wi-Fi network as the alarm.*
Respond Faster.
Minimize damage.
Remote notifications of leaks or temperatures approaching freezing allow you to return home immediately and address the situation.
Your first line of defense against water leaks + freezes.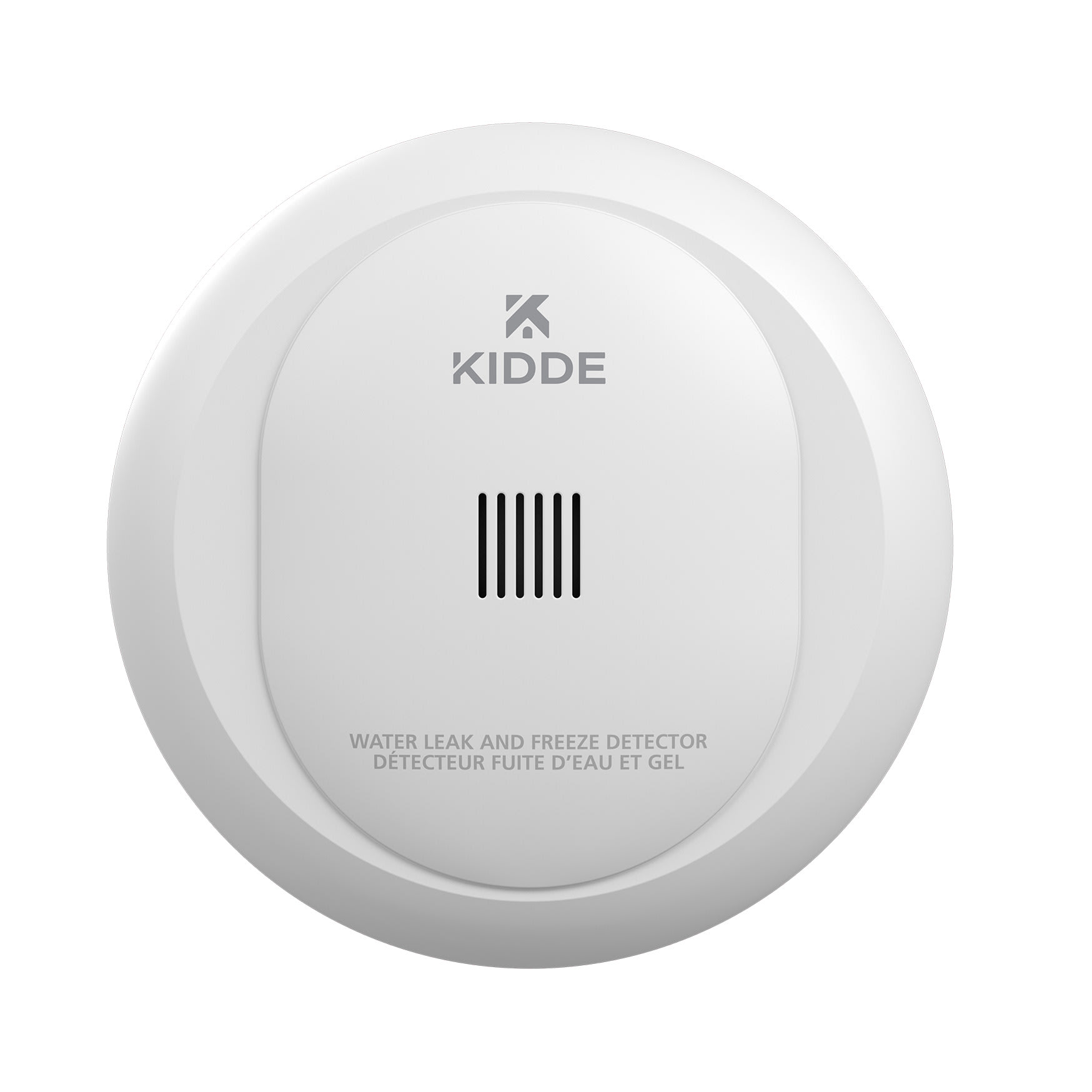 Remote notification and status
Use the Kidde app to receive mobile alerts if hazards are detected or to know when the device needs to be replaced.
Early detection
Detects leaks, flooding, or if the temperature starts approaching freezing, so you can take steps to avoid damage.
Simplify setup
Just scan the QR code on the back of each product. No additional hub is needed to set up your Kidde smart devices.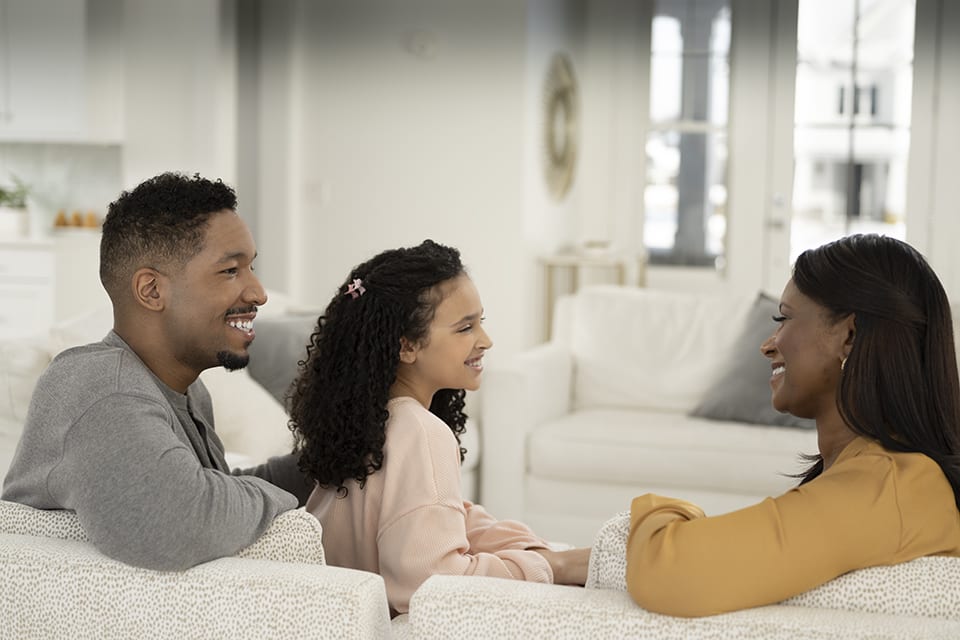 Smarter features for a safer home
In today's world, a safe home is a healthy home. It's about having the technologies and features you need to give you the confidence that the people, places and things that matter are always protected.

Easy placement
Sleek devices are small enough to fit in the palm of your hand, so you can put them anywhere in your home, like under sinks, dishwashers, toilets, refrigerators, or in crawl spaces and beside pipes or water heaters.

Battery powered
2 AA batteries are included.
Notify friends & family
Mobile alerts can be sent to friends, neighbors and family members, so they can get to your house sooner if you're away.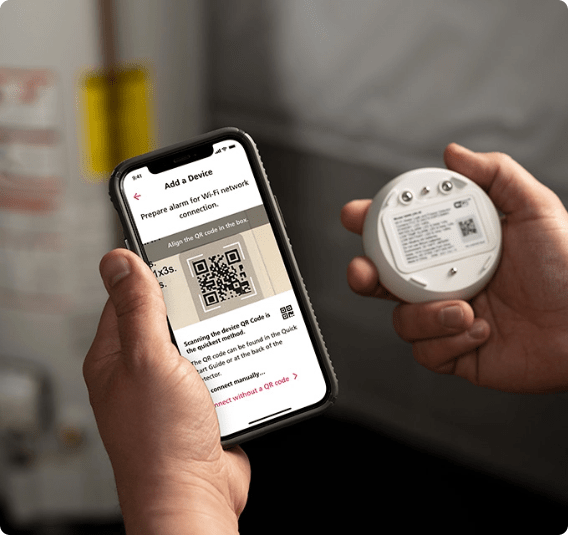 How To Set Up Your Water Leak + Freeze Detector
Enjoy simple installation – a scannable QR code on the device itself or in the quick start guide begins the easy-to-follow, in-app instructions that guide you through the process.
As a trusted leader in fire safety for over 100 years, adding additional home safety detection to our family of products was the logical next step. Kidde's Water Leak + Freeze Detector with smart features makes it easier than ever to stay ahead of potential water damage-related issues in your home. Simply place the small, sleek devices under sinks and toilets, in basements and crawl spaces, around pipes and other areas of the home that are at risk for leaks or freezes. Equipped with Kidde HomeSafe, it connects this Wi-Fi-enabled device with the Kidde app and sends a notification to your phone immediately when a water leak or temperature drop is detected. That way, you're able to address potential issues and take action before serious damage occurs. It's an added level of home safety, and it's all from the #1 most installed fire safety brand in North America.§
†Amazon, Alexa and all related logos are registered trademarks of Amazon Technologies, Inc.
Google Home is a registered trademark of Google LLC.
*This feature is only available when you are home and connected to the same Wi-Fi network as the detector.
§ Based on total household installations as of December 2021.