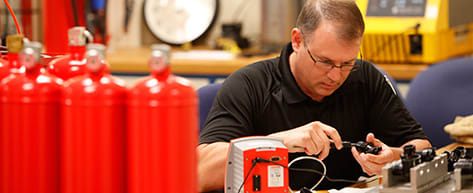 Kidde is one of the world's largest manufacturers of fire safety products. Kidde is a part of Carrier Global Corporation, a world leader in HVAC, Refrigeration, and Fire & Security solutions. 
Kidde is a part of Carrier, the leading global provider of healthy, safe, sustainable, and intelligent building and cold chain solutions.
These values are the pillars of our business. They define who we are and guide every decision we make.
RESPECT
We treat others the way we want to be treated.
INTEGRITY
We put honesty, accountability, and ethics first.
INCLUSION
We strive to create an environment where all feel included, regardless of our differences.
INNOVATION
We constantly seek to develop, improve and sustainably grow.
EXCELLENCE
We deliver on the merits of our products and services, with urgency and flawless execution.