This public service campaign is designed to educate consumers on the dangers of fire and carbon monoxide poisoning. 
Whether it's alarm donations and education, supporting community events, educating the public or supporting firefighters, corporate responsibility is a fundamental value for Kidde! Does Operation Save a Life have an impact on communities? The answer, is absolutely yes! Philadelphia and New York City, with the longest running Operation Save a Life programs –– are reporting historic lows in fire fatalities. And it is our hope that this will spread across the country. 
Through Operation Save a Life, Kidde has donated more than 1.5 million smoke and carbon monoxide alarms to fire departments. 
For more than five years these donated alarms feature a 10-year sealed-in batteries that eliminate the need for battery replacement and simplify protection. Together, we will help save even more lives this year and the years to come.
These alarms are targeted for installation in low-income housing.

Getting Involved: 
If you are a fire department located in a viewing area of one of the stations below, and would like to be included on the alarm distribution list, please contact the Marketing Director for that station. Are you an ABC station interested in launching the Operation Save A Life program? Submit an inquiry.
To learn more, check out #OpSaveALife on social media.
Facebook: Kidde
Twitter: @KiddeSafety
Instagram: KiddeFireSafety
LinkedIn: Kidde
Having Fun at Previous Events: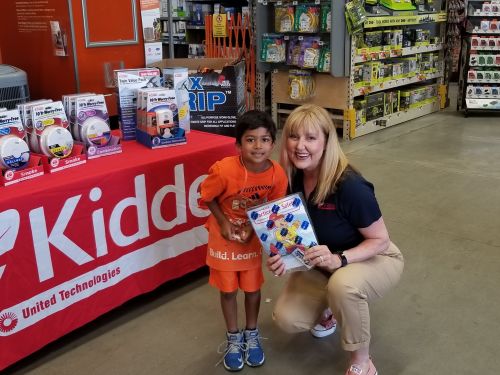 Participating Stations
The Operation Save A Life campaign is a partnership between Kidde and all of the following ABC-affiliate stations:
New York City
Philadelphia
Chicago
Wilkes-Barre / Scranton, PA
Harrisburg, PA
Raleigh, NC
Houston, TX
Los Angeles, CA
San Francisco, CA
New Haven, CT
Atlanta, GA
West Palm Beach, FL
Grand Rapids, MI
Denver, CO