On May 6, 2021 and in conjunction with the U.S. Consumer Product Safety Commission (CPSC), Kidde voluntarily announced a recall to replace Kidde TruSense Smoke and Combination Smoke/Carbon Monoxide Alarms. In certain instances, the product may experience a delay in detection, or may fail to detect, smoke, which could compromise the alarms' ability to alert consumers to a potential fire. To view the CPSC release, please click here or copy and paste into your browser: https://www.cpsc.gov/Recalls/2021/Kidde-Recalls-TruSense-Smoke-and-Combination-Smoke-Carbon-Monoxide-Alarms-Due-to-Risk-of-Failure-to-Alert-Consumers-to-a-Fire
How to identify TruSense alarms & receive a free replacement
This recall is for consumers who purchased TruSense alarms between May 2019 and September 2020. For our customers with impacted products, our goal is to make this as simple as possible. We have available detailed instructions on how to identify affected alarms and receive replacement alarm(s) free of charge, how to properly dispose of an affected alarm(s) once the replacement is received, as well as other information on our dedicated website.
Affected Models - Only those with "TRUSENSE" and/or "AMBER = FAULT"
The recalled models are the TruSense 2040, 2050, 2060 and 2070 lines, purchased May 2019 through September 2020, due to a potential safety risk. Kidde intends to work with customers to replace all affected units with new alarms. We apologize for the inconvenience and are offering replacement alarms with enhanced features such as built-in 10-year batteries that eliminate additional costs and time through the elimination of battery changes over the 10-year life of the alarm.
For more detailed instruction, a helpful step-by-step guide is available through www.kiddetsalarmrecall.rsvpcomm.com or by clicking here.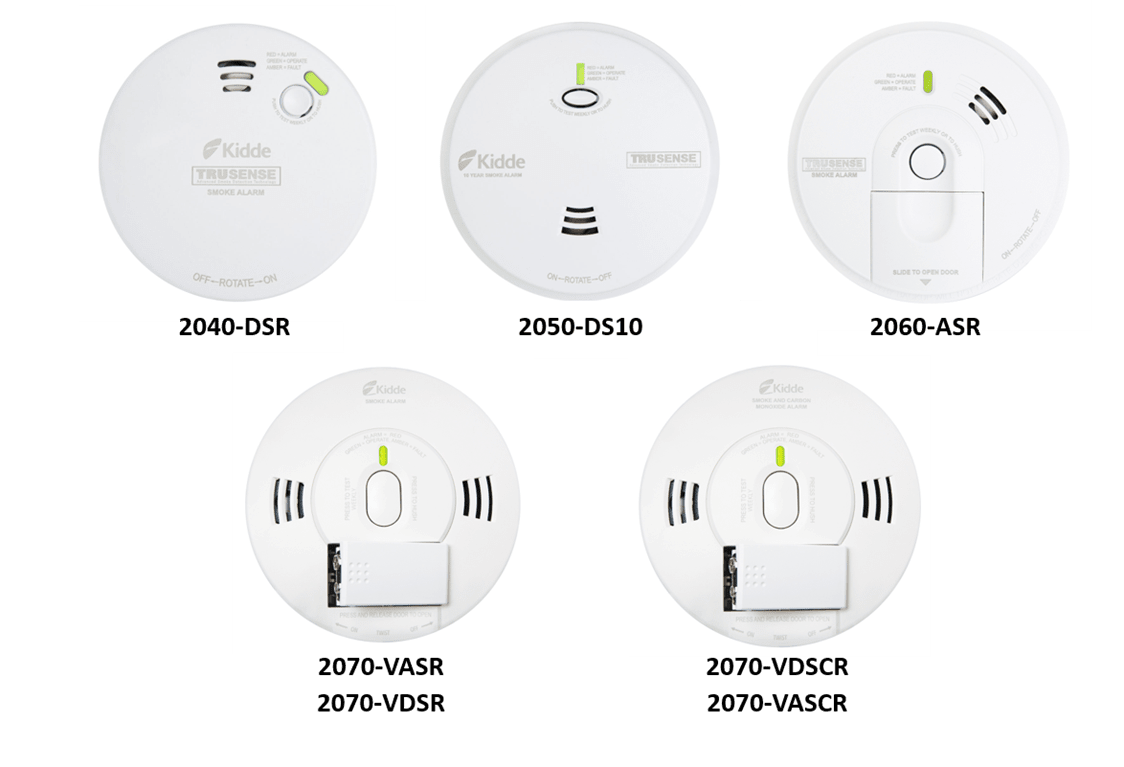 Website: http://kiddetsalarmrecall.rsvpcomm.com/
Phone: 1-844-796-9972 (toll free)
            Monday - Friday 8:00am to 8:00pm ET
            Saturday, 9:00am to 3:00pm ET
We apologize for any inconvenience this may cause and thank you for your cooperation.